FINDING THE PERFECT ROLLING PIN
Posted on September 14 2022, By: James Oakley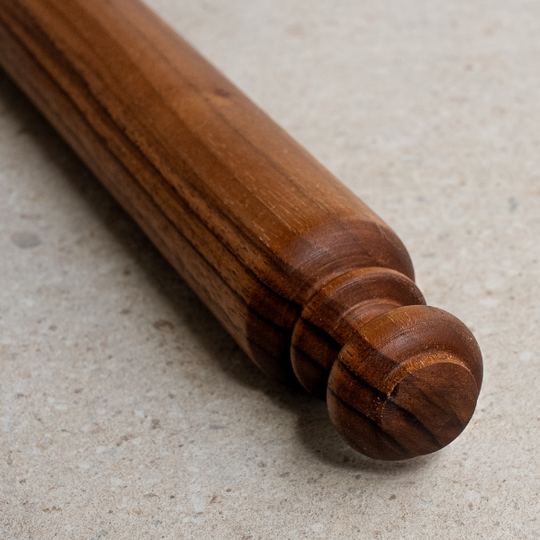 The humble rolling pin is a staple in any chef's kitchen. Whether it's for baking or making some home-style pasta dishes, having an exceptional version of this piece of kitchenware is a must. In this article, we will be looking at all the factors you should be considering when shopping around for your perfect rolling pin.
WHAT'S COOKIN' GOOD LOOKIN'?
Before opting for your chosen rolling pin, it's important to assess your needs. Many chefs know their own style and getting that perfect rolling pin to match is a must. For all our at-home chefs, think about what you are cooking up in the kitchen the most. 
The reason we say this is because ingredients react differently to certain materials. If you are used to working with cold dough, typically used to make pasta dishes, then you may find that a rolling pin that you can put in a fridge or freezer will yield the best results. 
CHOOSING A CLASSIC ROLLING PIN
The most classic of rolling pins are made from wood. Here at Katto, every product we create has been crafted by human hands, and the same goes for our rolling pins. All of them have been handwrought with chefs in mind, using high-quality, and certified black walnuts. 
The most classic of rolling pins are made from wood. This style is beloved by bakers and pasta makers everywhere. The wooden rolling pin can easily be dusted with flour and used to produce mouthwatering comfort dishes. Also, purchasing one which has been made with high-quality materials, alongside a little love and care, will last a lifetime.
WOOD VS ROLLING PINS
As rolling pins were first used by the Etruscan civilisation in ancient Italy, dating back to around 800 BC, it's safe to say that this piece of kitchenware is a necessity. With so much history behind it, the rolling pin has had multiple years to evolve, and nowadays, it comes in a range of different materials. 
However, the age-old question still stands: which is better, the plastic or wooden rolling pin? 
Naturally, there is the sustainability angle. A wooden product is better for the planet than its plastic counterpart. But there are also some professional cooking benefits that come in tow with your choice of the wooden rolling pin. 
For many chefs out there the slimmer, longer rolling pin is their go-to. They are able to offer excellent and precise control when rolling, whilst also remaining easy on the hands and wrists. All our rolling pins measure in at 80cm, making the ideal baking companion.