Free shipping on all orders | Order by 12pm for next day delivery
INTERVIEW: DESIGNER ALEESHA NANDHRA
Posted on August 05 2021, By: SuperCo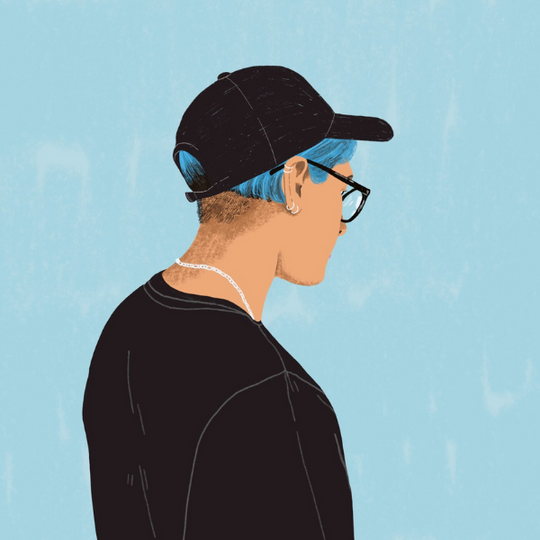 MEET THE MAKER: ALEESHA NANDHRA
Award-winning illustrator, printmaker and Katto tea towel designer, Aleesha Nandhra, on finding inspiration and the role of beautiful design in the modern world.

---

Katto (K): What was your journey to becoming an illustrator? Were you always creative in this way, or was it something you learned?

Aleesha Nandhra (AN): Since I was at school, I knew I wanted to pursue something in a creative field. Art was always my favourite and I drew all of the time! I went on to study a degree in illustration after my A-levels and then began my journey into the industry.
K: What are the various stages that go into an illustration?
AN: My regular process involves reading the brief very carefully, followed by a lot of thinking. Then I move onto my sketchbook and just start drawing through my ideas. Once I have a sketch that I like, I move on to neatening it up, adding colour (if it is to be in colour) and textures.

K: Your illustrative style is so distinct. What influences and inspirations most inform your work?
AN: I really love pop-art, screen prints, packaging, old cartoons, and things like gig posters/record covers. I think I am drawn to boldness, bright colours and sometimes the relationship between text and image. I wouldn't say I actively seek inspiration from other artworks, but more from things I see or experience. The foundation of all these things, mixed up into my style is definitely there though.
Aleesha's first design for Katto depicts a recipe for ramen
K: Much of your work centres around food. Why are you so drawn to it?
AN: I love food! I usually joke that I'm always a bit hungry...perhaps that's true! I think a lot of my life has been centred around food: big family meals, celebrations, watching my Mum cook. It's so evocative and I think it is a powerful tool for creating nostalgia or cultural references. Much like music, or scents, I think food can be one of those things that can spark memories and narratives.
K: What's the hardest thing about being an illustrator?
AN: Really tough question. I can hand on heart say that I absolutely love what I do, but for me the most difficult thing is when it starts to feel like a 'job'. For example, admin, chasing invoices, taxes… It can also be quite difficult when you're asked to depict something very complex; but in turn that is also part of the challenge that can be fun.
K: What is the role of great design and illustration in our World today?
AN: With regards to illustration it's always been there to communicate, to share stories. More and more we are able to see and try and understand different perspectives and ideas through illustration/visual communication. It has the ability to condense complicated ideas and issues into something digestible. It can evoke emotion; it can simply be something beautiful to look at.
K: You've exhibited at some fantastic events and galleries, what would be your dream commission or place to exhibit?
AN: I have been really, really lucky. I think a dream commission for me would be an album cover or a gig poster for a band/musician both of which are still on my to-do-list. That or I'd love my group project that I co-run 'Mil Ke Chai' to be able to have a big pop-up in a gallery or cool community space somewhere.
Check-out Aleesha's website here for upcoming events and exhibitions.