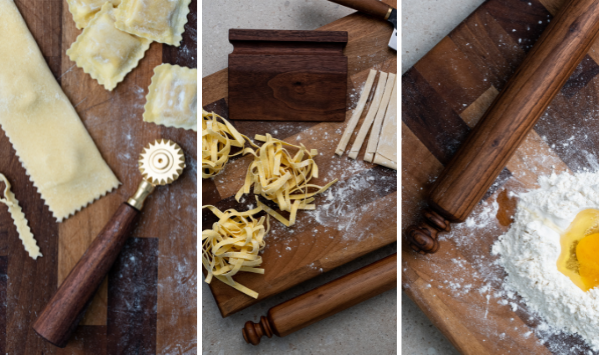 It was Federico Fellini who said that "Life is a combination of magic and pasta".
And, as usual, the director of La Strada and La Dolce Vita was spot on.
Well, nearly.
Life isn't a combination of magic and pasta. No, life is magic because of pasta.
Eggs, flour, salt and water are all it takes to conjur this magic. And - whilst dried varieties undoubtedly have their place - nothing is quite so magical as when you make it fresh.
Which is why we've spent the past two months designing, making, testing and refining a collection of essential pasta tools.
The Pasta Edit goes on general sale Monday 1st August. But you can get 24 hours of early access by subscribing to our newsletter.
Click here to do so.
Buon appetito.