Limited Edition | Ebony
Product Info
WHAT IS AFRICAN EBONY?

.
African Ebony is one of the most revered hardwoods in all of West Africa. 
Its distinctive jet black grain is occasionally streaked and flecked with greyish browns. But the overall impression is extremely dark in texture. 
In addition to its beauty, African Ebony is also very hard and heavy meaning that it can be worked to a superb level of finish.
Just six 8.5" Chefs knives with African Ebony handles will go on sale at 10am on Friday 18th August. Only Katto subscribers will have access. 

To become a subscriber simply click here.
CAN I CHOOSE A DIFFERENT BLADE?

.
Yes. All six of these knives will be made to order. They come as standard with our signature 8.5" Chefs blade as shown here.
But if you would prefer a 7.5" Santoku, 7" Nakiri, 6" Utility or 10" Bread knife you can simply email us after your order and we can sort this for you.
All blade types cost the same.
SEE BELOW FOR SCABBARD OPTIONS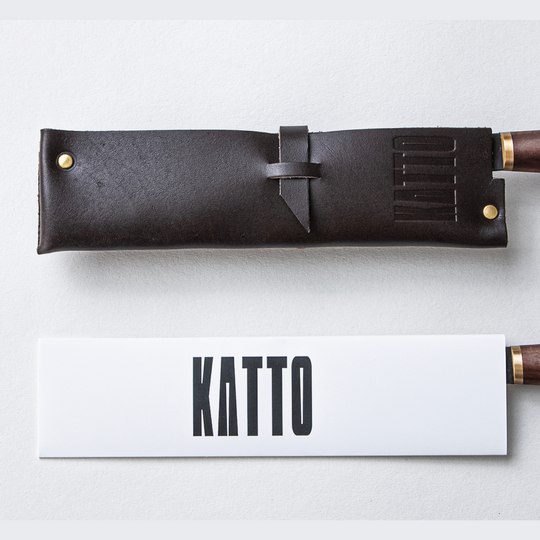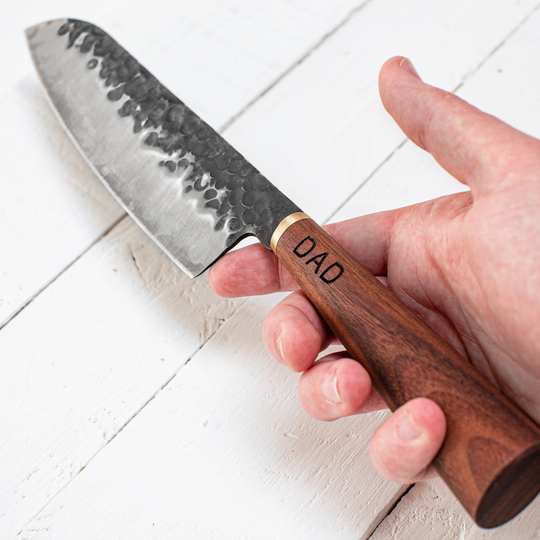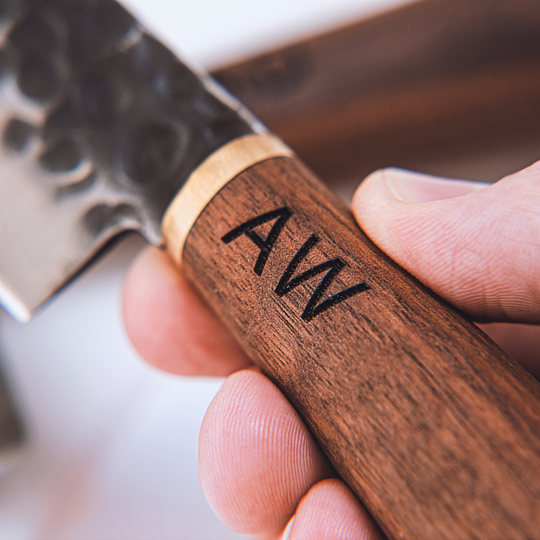 Ebony handle Chef Knife
A truly amazing knife!! From all aspects, aesthetics, balance, sharpness, handling an absolute joy to use.
Also like to mention excellent customer service from James Baxter in dealing with a small issue I had.
Superb knife
I took advantage of one of the new handled knives which arrived earlier this week, what an amazing knife it it Nikuri, this is probably one of the best knives I've ever bought and so pleased I did