Free shipping on all orders | Order by 12pm for next day delivery
CAST IRON
Katto was founded on the idea that people nowadays want to own fewer, better things.
There is simply no purer expression of this philosophy than cast iron cookware.
It's timeless, elegant and versatile. But more than all that - with minimal care - it will last several lifetimes.
Which is why we're delighted to announce our collection of three cast iron pans - a stockpot, a saute pan and a skillet.
All in matte black, all forged to our exacting specification by the best forge in France - the home of cast iron.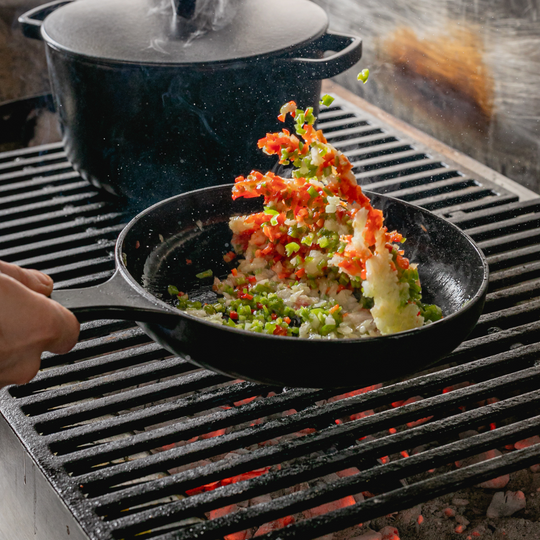 THE SKILLET
Whether you're frying eggs or searing steak, a heavy cast (lidded) iron skillet is a must for every kitchen.
THE SAUTÉ
The ideal piece for relaxed, oven-to-table cooking. Think casual suppers with great friends and (even better) wine.
THE STOCKPOT
An essential kitchen stalwart designed for slow cooks, stocks, braises, soups and stews.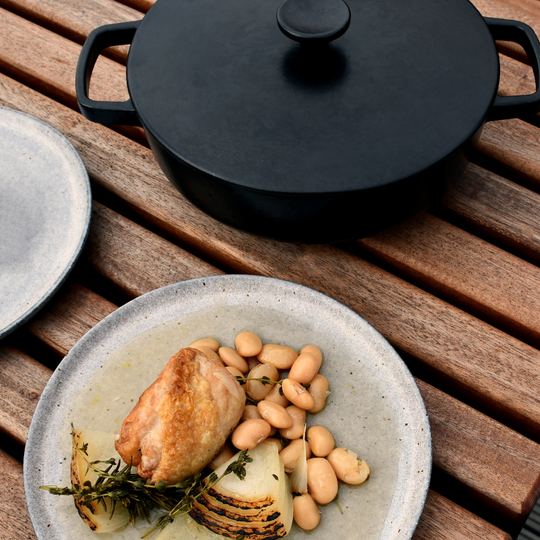 CRISPY BRAISED CHICKEN
Crispy, salty skinned chicken thighs in a simple pan jus.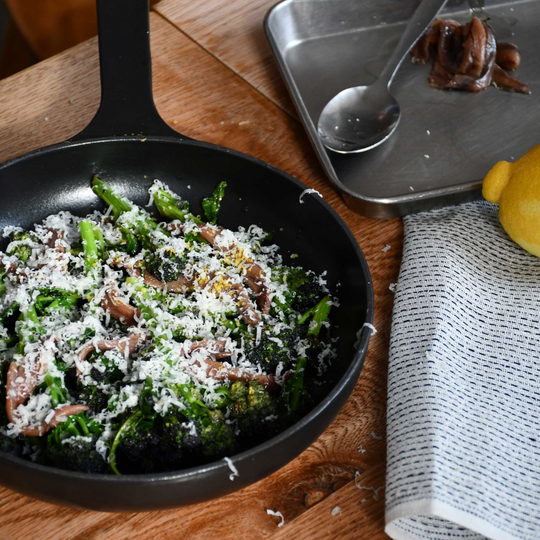 BROCCOLI & ANCHOVY
Charred greens with an umami-led anchovy and citrus dressing.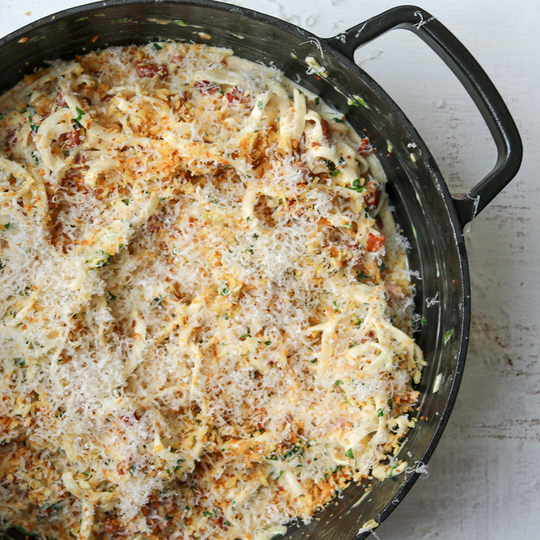 SPAGHETTI CARBONARA
A classic Roman crowd pleaser made even simpler.