KNIFE SETS
Our signature collections feature the only three knives you'll ever need. All of them are made in the UK (Chesterfield to be precise) and feature Japanese AUS-10 steel and sustianable wood.
All knife sets include a 10% saving.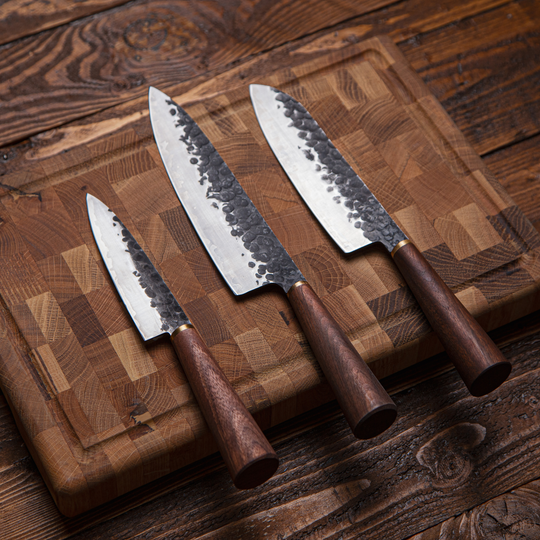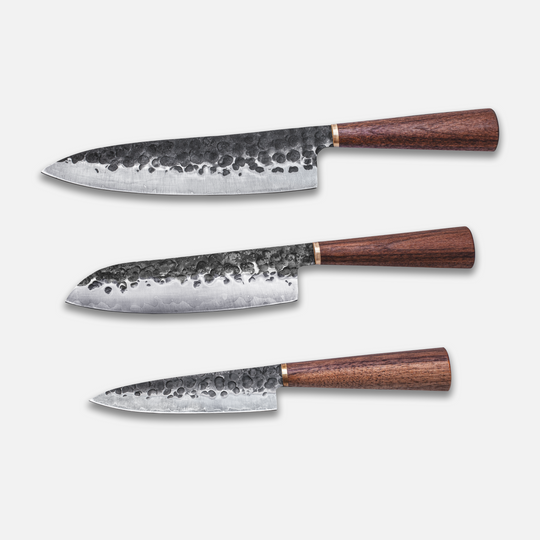 WALNUT KNIFE SETS
Beautifullly balanced with rich, dark brown grain. Our most popular collection.
From £270.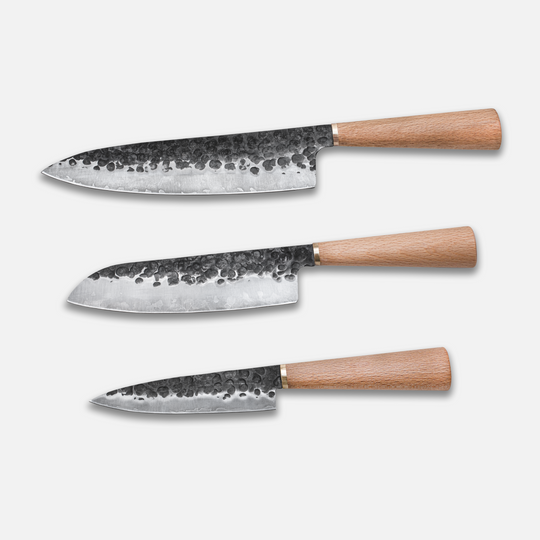 BEECH KNIFE SETS
Light, vibrant grain which marries well with oak or cherry kitchens.
From £256.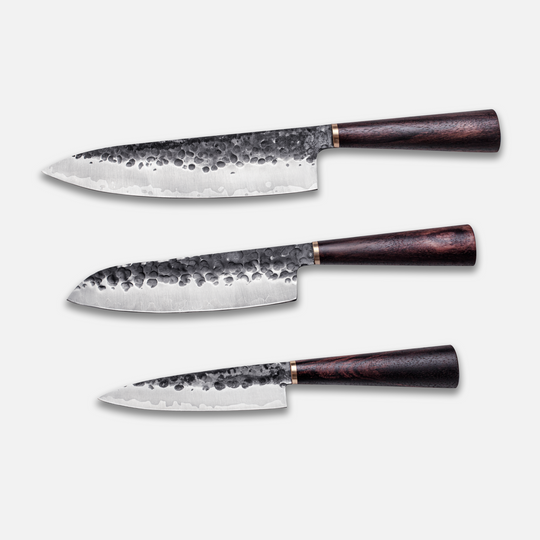 ROSEWOOD KNIFE SETS
Beguilingly dark grain with flashes of purple and pink.
From £297.