Free shipping on all orders | Order by 12pm for next day delivery
INTERVIEW: KRICKET'S WILL BOWLBY
Posted on August 25 2021, By: Josh Roberts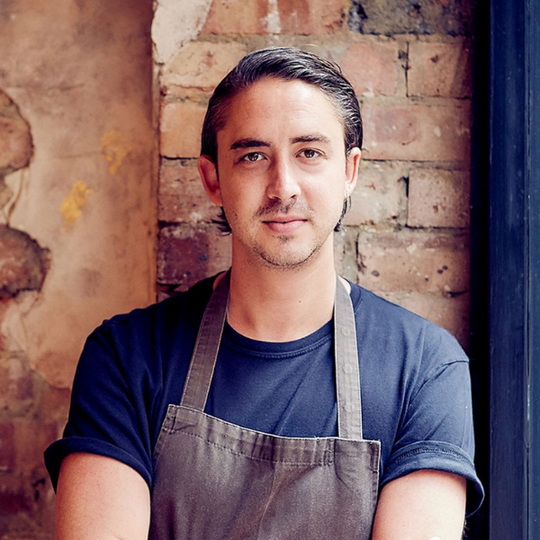 INTERVIEW: KRICKET'S WILL BOWLBY
Chef Will Bowlby is the man behind Kricket, one of London's biggest success stories of recent years. His balanced, beautifully spiced, Indian-inspired dishes have earned him rave reviews, a legion of hungry fans and three sites across London. We sent food writer Imogen Leper to talk with Will about spices, street food and staying calm under pressure.
---
Katto (K): What are some of your fondest food memories from childhood? 
Will Bowlby (WB): My first food memories are at my grandmother's house in East Sussex. She lived in Uganda for years and mainlined in amazing Anglo-Indian curries: generally beef with thick gravy. She also did a mean bacon and tomato sandwich, which is still my favourite breakfast.
K: What appeals to you about Indian cuisine? 
WB: Before I moved to India I knew nothing about its cuisine. But wherever you go, you're surrounded by food. From a street corner to people's houses, you can't escape the smells – they're intoxicating. Certain dishes we serve at Kricket directly reference those memories. For example, chaat (a mash up of veggies, rice, pulses and chutney), which is sweet, sour and spicy. I also love how varied Indian food is and the fact that every region has its own speciality. 
K: What did you learn from moving to Mumbai by yourself as a 24-year-old, both in the kitchen and out of it?
WB: I was very young and inexperienced to be in charge of 20 chefs, most of whom couldn't speak English. It felt like a crash course in management because I was under so much pressure. It took some time to realise that losing my temper wasn't the way forward and staying calm yourself is the only way to keep a team calm. Whether ordering food or trying to get somewhere, life in Mumbai is always challenging. I really learned that patience is key – so much so that I got it tattooed on my wrist as a reminder.
K: Do you have any advice for people cooking Indian food at home?
WB: The first thing to know is how to treat your spices. Whole spices need to be handled differently from powders: you tend to use whole ones towards the beginning of a recipe while garam masala is more of a seasoning and should be added towards the end. The second thing is how to cook your onions. Generally, if cooking a meat curry, you want to caramelise your onions really well to give a deep, sweet flavour. With fish, cook onions to the point of translucency instead, so the flavour is less overwhelming.
K: What's it like having a business partner who is also a close friend from university? 
WB: It's a worry, but if you both have the same goals and continue to honour them no matter what, it stands you in good stead. Rik (Campbell) and I have been working together for six years now and we've done a really good job of maintaining our friendship outside work. Although we're very different, we know we both have the businesses' interests at heart. I also think accepting each other's flaws rather than trying to fight them is key.
K: What would you say to people who think it's problematic for an English chef to be cooking Indian food?
WB: There will always be those who raise their eyebrows at a white chef cooking Indian food and I understand that. But I justify it by how much thought goes into what we do. Our dishes are heavily researched, and I try to pay as much respect to provenance as I can whilst also putting my own spin on things. A good example is our version of a galouti kebab, which I first tried on the street in Lucknow. We recreate it by treating whatever meat we have in the same way the street vendors do: we massage it and mince it repeatedly. However, then we take the extra step of wrapping it in caul fat, which is inherently British. While I feel justified in what I'm doing, I'm always open to listening to other opinions. 
K: What advice would you give to young chefs at the start of their career?
WB: Throw yourself into uncomfortable situations, even if you don't feel ready for them. It would have been great to have had a little more experience of professional kitchens before going to India, but if I'd stayed in the UK, Kricket wouldn't exist.  Do anything that's asked of you to the best of your ability and go beyond what's being asked of you whenever you can – you will get noticed. 
K: Any tips for eating street food safely?
WB: As a general rule, if it's cooked in front of you, you should be fine. Avoid things that involve water such as fruit salads or pani puree (dough shells filled with flavoured liquid). Each vendor has their own speciality, so avoid stalls selling more than one thing. In general, mornings are safer as the ingredients haven't been sitting out all day.
K: It's date night. Where would you go to eat and drink around the UK?
WB: Last date I really pushed the boat out and went to Claude Bosi's Bibendum. But generally I opt for somewhere tried and tested, like Perilla. It's consistent and has a lovely informal atmosphere, but the food is completely unique.
Check-out Kricket's website for the latest news, offers and openings. And if you haven't bought their book yet then, well, what's wrong with you?