Free shipping on all orders | Order by 12pm for next day delivery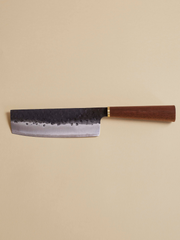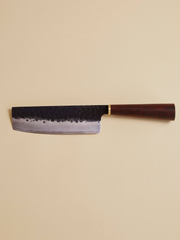 7" NAKIRI
Product Info
Smaller than a chefs knife but bigger than a santoku, the flat end of the Nakiri makes it perfect for slicing and chopping vegetables and meats. And ours have a 3mm thick blade making them extremely robust and hard wearing.
Each of our 7" Nakiri knives are made using Japanese AUS-10 steel blade and your choice of hand carved handle in either walnut, beech or rosewood. 
See the images below for scabbard and engraving options.
EXPERT OPINION
"Super cool and razor sharp" - The Telegraph
"This Katto knife is our Home Editor's top pick" - Good House Keeping
"A foodie gift with serious chops" - GQ
"Katto make the only four knives you'll ever need" - Hello!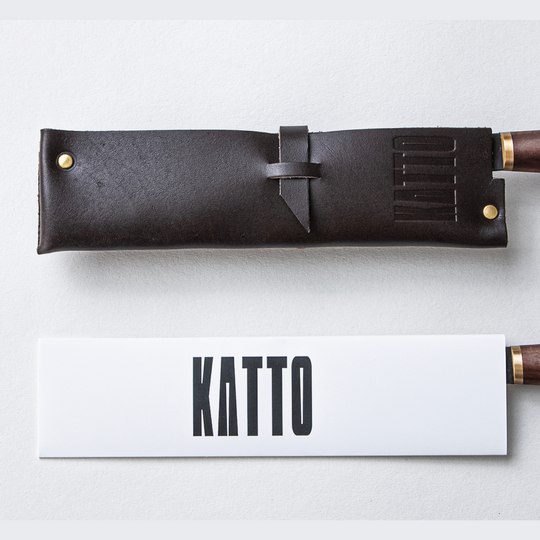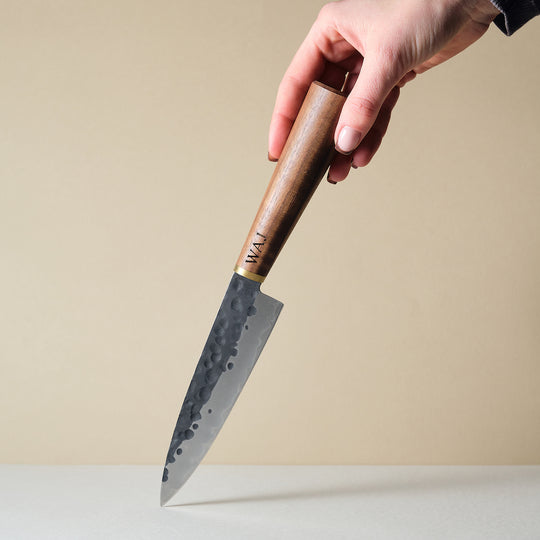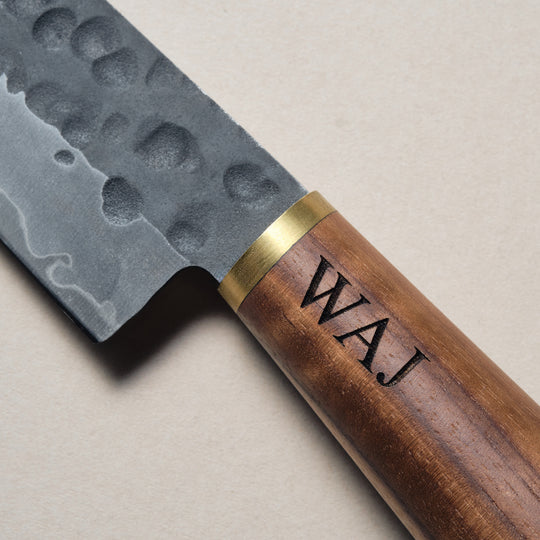 Excellent product
A beautiful knife and leather cover, well crafted and feels solid. I would definitely recommend Katto to others, and am looking at making use of the rest of their products in the future.
Only complaint I have is that it is not as sharp as I would like out the packaging, but that is easily fixed.
Excellent service from Katto
I have purchased this knife for my son in law who wants to build up a collection for his passion of cooking. It is wonderful to be able to buy quality equipment that is UK made, and the service was excellent. I will certainly look forward to purchasing from this small business in future.
Great knife
My son wanted another one of these knives for his birthday and was thrilled to add this to his collection.brilliant service, recommended.
Brilliant knife
Beautiful knife - both in looks and in feel. Sharp and arrived really quickly . Very happy with Katto and would recommend their products completely.
Great everyday knife
Love using this especially for veg on a daily basis .