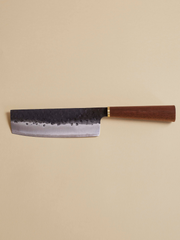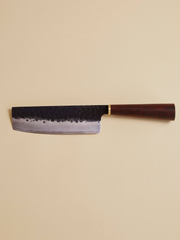 7" NAKIRI
Product Info
Smaller than a chefs knife but bigger than a santoku, the flat end of the Nakiri makes it perfect for slicing and chopping vegetables and meats. And ours have a 3mm thick blade making them extremely robust and hard wearing.
Each of our 7" Nakiri knives are made using Japanese AUS-10 steel blade and your choice of hand carved handle in either walnut, beech or rosewood. 
See the images below for scabbard and engraving options.
Please note that as of 21st August there is currently a two week waiting time for all rosewood orders.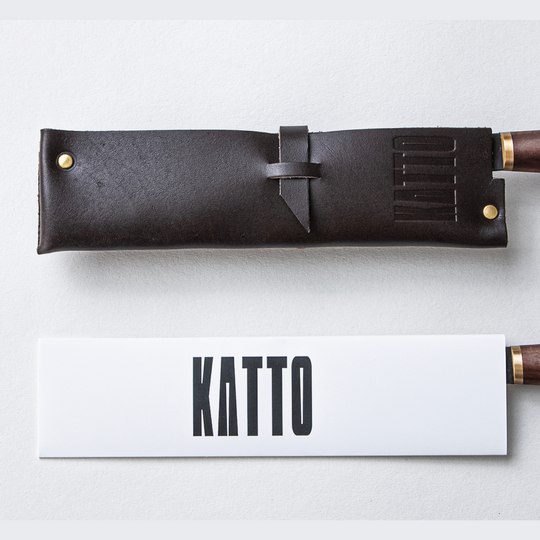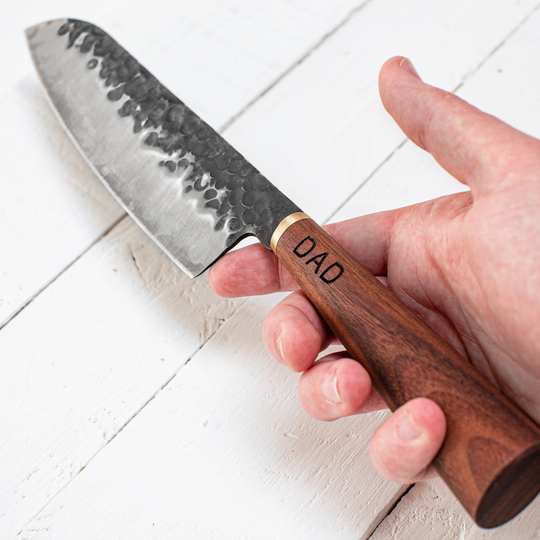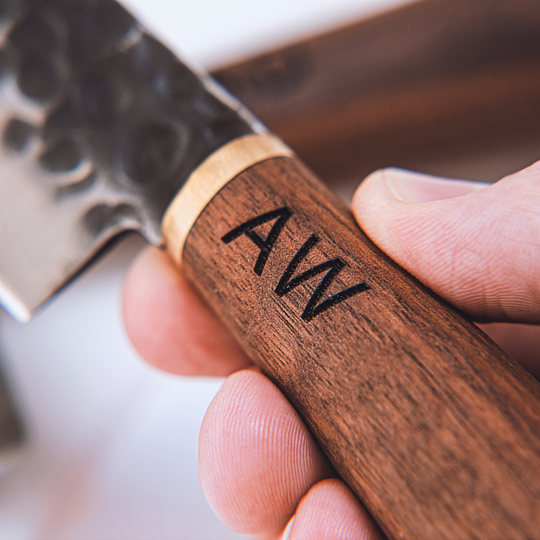 Awesome product
Great size. Perfect knife for kitchen use. Beautiful, sharp, incredibly well made, as with all products from Katto.
Great knives
Very happy with these knives. This one particularly is well balanced and perfect for chopping herbs. The blunt front means it rocks back and forth really nicely. The wood is beautiful too.
Stunning
Bought as a gift for my husband and both of us are over the moon with the knife. Spending more on good knives is worth it - this probably wont be the only purchase!
Great knife, easy ordering process
Bought a Nakiri knife for my partner's birthday. It's a beautiful, sharp knife, and she was delighted with it. Ordered and received it the next day, with good accurate tracking and delivery, and had no issues
Superb quality product with service to match
I've watched this company and their products for some time and recently purchased a whole knife set.
These knive are great quality and value and as a professional Private Chef I will be using them for all my events. The service here matches tge product and I have found Josh abd his team to be efficient and attentive. Thoroughly recommended.