7.5" SANTOKU
Product Info
Our 7.5" Santoku knives are lighter and slightly more agile than our Chefs knives; whilst also retaining a great deal of versatility. They are perfect for everything from vegetable preparation to filleting fish.
Each features an 7.5" Japanese AUS-10 steel blade and hand carved handle in either walnut, beech or rosewood. 
See the images below for scabbard and engraving options.
Please note that as of 21st August there is currently a two week waiting time for all rosewood orders.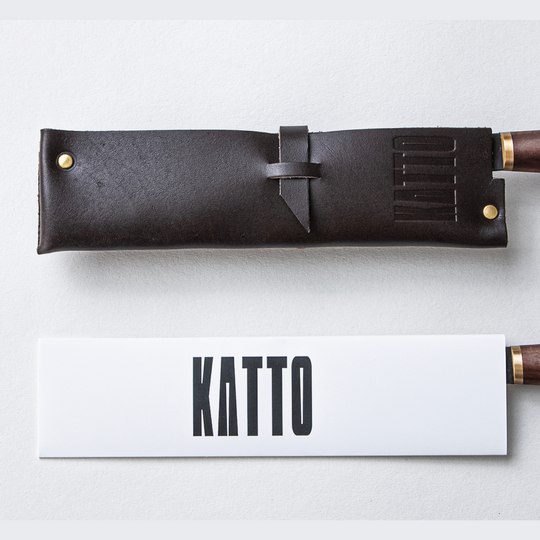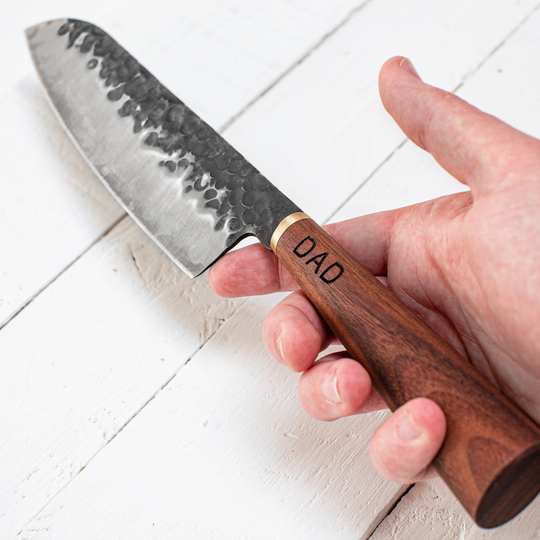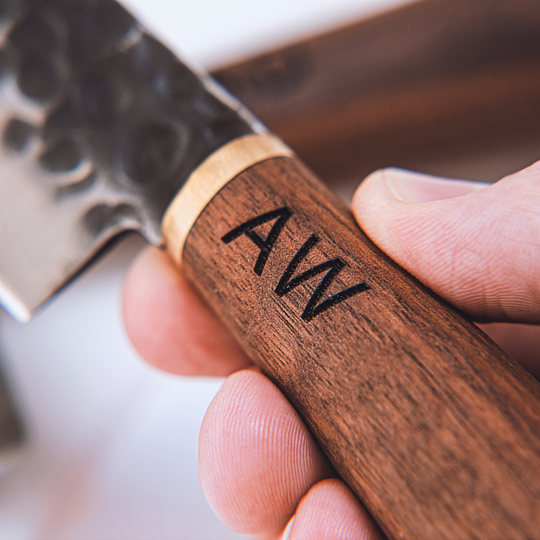 Amazing!!
And that's from the most critical Dad ever! He didn't stop sharpening it all weekend (because he loved it so much, and that's what you're meant to do with new knives apparently) would definitely recommend! The guys are so lovely and helpful too! ☺️👍🏼
Beautiful and practical
Perfect knife and perfect size. Beautiful, sharp, incredibly well made, as with all products from Katto.
Beautiful knife and lovely packaging as well perfect for a gift
Excellent product and brilliant service
I ordered a knife for my sister and her new husband as a wedding present. The customer service was excellent at guiding me on the engraving part and the delivery was super quick. My brother in law is delighted with the gift!
Ace 👍
Absolutely brilliant! Brilliant knives 🔪
Well worth the money 💰 I have Hundreds of knives being a chef for nearly 30 years for the money they're incredible … buy all of them …. The best bread knife….Xx