Free shipping on all orders | Order by 12pm for next day delivery
7.5" SANTOKU
Product Info
Our 7.5" Santoku knives are lighter and slightly more agile than our Chefs knives; whilst also retaining a great deal of versatility. They are perfect for everything from vegetable preparation to filleting fish.
Each features an 7.5" Japanese AUS-10 steel blade and hand carved handle in either walnut, beech or rosewood. 
See the images below for scabbard and engraving options.
EXPERT OPINION
"Super cool and razor sharp" - The Telegraph
"This Katto knife is our Home Editor's top pick" - Good House Keeping
"A foodie gift with serious chops" - GQ
"Katto make the only four knives you'll ever need" - Hello!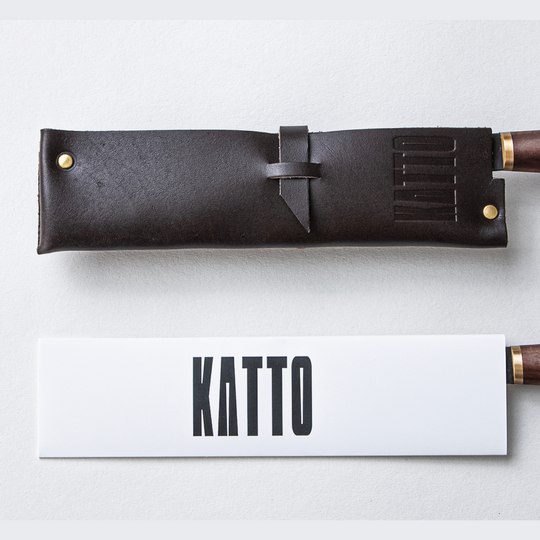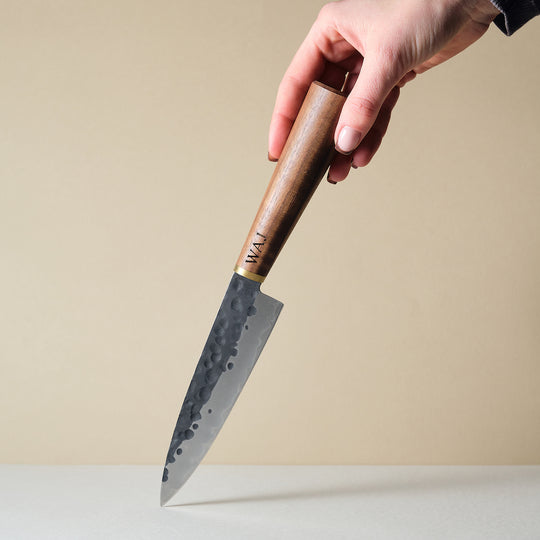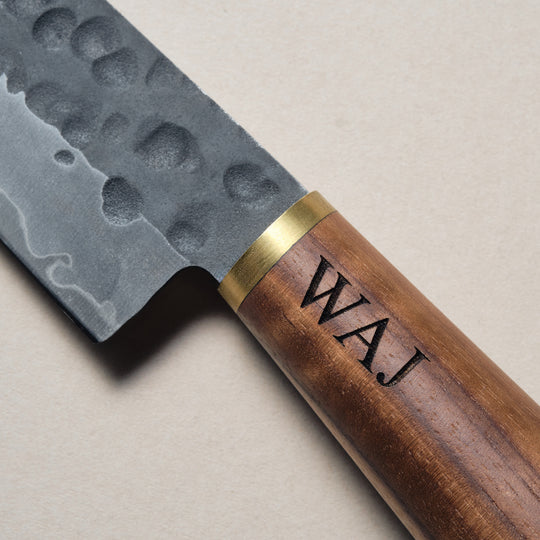 Great gift
My husband was delighted. Loved the penny too.
Beautiful product
Wonderful gift - arrived very quickly (despite being a personalised product). Looks extremely high quality and lovely packaging
Top quality from product to service.
Everything was as expected, was worth every penny. Including the one you get in the box. Was a nice touch. Would definitely recommend.
Brilliant Service
Received my SANTOUKU 7.5" knife which is a gift for my son. It's a beautiful knife he is going to love it. Such a lovely touch to have it personalised too. Great packaging. Service was amazing wonderful staff and can't recommend highly enough. Keep up the good work. Thank you
Great Knife
I've been waiting for the right kitchen knife to buy and the santoku was what i was waiting for! Super sharp and feels comfortable in hand when chopping (looks pretty neat aswell).